Innisfail Youth Shelter

The Innisfail Youth Shelter is a non-profit service provided by Innisfail Youth and Family Care Inc. The Innisfail Youth Shelter offers young people aged 12—21 who are homeless or at risk of homelessness, a safe, secure and supported accommodation option and an environment that aims to;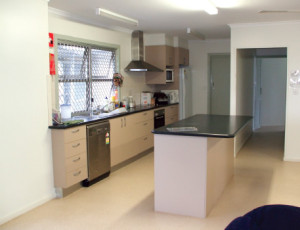 help them re-establish ties with family,
undertake family mediation,
provide opportunity to improve life
skills,
provide skills and opportunity to obtain employment and education,
assist young people to move towards independent living when appropriate.
The Youth Shelter provides a Case Management service to clients that is individually tailored to meet the needs of each client.
What can you expect?
Safe, secure, short-medium term accom.
Referral to counselling/mediation.
Daily support services.
Information and referral.
Youth Worker available 24 hours.
Development of independent living skills.
Encouragement to continue schooling or obtain employment.
Why do we need a shelter?
Youth homelessness is an increasing problem. There are young people in our community who, for some reason or another, are not able to live at home.
Some leave home because of:
Domestic violence in the home.
Physical, emotional or sexual abuse.
Family breakdown.
Drug and alcohol addiction (this can be addiction by either the parents or
the young person).
Mental and physical health problems.
Some young people simply need time out from their family situations and stay at the Shelter for a short time while they (with some assistance) work out their problems.
The Innisfail Youth Shelter assists approximately 150 young people a year. The Youth Shelter has 4 male beds and 4 female beds and young people can stay for a period of up to 3 months, however this is determined on their individual situations and may be extended in some circumstances.
This program is funded by The Department of Housing & Public Works.