Welcome to Innisfail Youth & Family Care Inc.
Innisfail Youth and Family Care Inc (IYFC) is a not-for-profit community based organization which also provides the following services: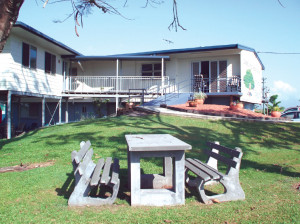 Community Housing Program:
Long Term Community Housing for eligible persons.
3 x one bedroom fully furnished flats.
14 x two bedroom unfurnished units.
Family Crisis Accommodation:
12 week accommodation for families who are homeless.
2 x 2 bedroom furnished units.
suitable for families of up to four people.
Emergency Relief Program:
Financial assistance through food vouchers.
Other assistance may be provided through an assessment process.
Domestic Violence Service:
Support Services for victims of domestic or family violence.
Court support and information, and assistance with applications for orders.
Crisis housing for victims of Domestic Violence.
Wet Tropics Community Housing:
Subsidised transitional housing for low income earners who are assessed as being in high need of housing.
Innisfail Youth Recreation Centre:
Support and recreational activities for young people aged 12-17 years. Drug and alcohol free!
Structured school holiday program.
All activities provided are free of charge.
If you require further information about services offered by this agency or information on how we can help you please contact the Youth Shelter.
Proudly funded by: Queensland Department of Communities and Department of Housing