Innisfail Youth Recreation Centre

Innisfail Youth Recreation Centre (formerly the Boiler Room) is a place you can come and socialise in a fun, friendly and safe environment. The centre is a drug and alcohol free facility and fully supervised.
We have a media room with plasma TV, 2 pool tables, computers, Playstations and video games, table tennis, air hockey and complete band equipment and play the latest music.
We also supply an afternoon snack or Lunch on Saturdays as well as cordial, ice-blocks and fruits. Young people can relax in the outdoor area as well as participate in regular recreational activities.
The Innisfail Youth recreation Centre is provided free of charge to the youth of Innisfail. We have regular fishing competitions and excursions too
Activities and Programs
We also offer a vast range of activities and arts and crafts like beading and jewellery making, scrapbooking and card marking, lure making, kite making, lantern making, chain maile and mosaics etc. We hold pool competitions and volley ball on a regular basis and also run various programs like empowerment programs, music tuition and art workshops.
During the school holidays we run a FREE school holiday program and outings and are all provided free of charge to participants.
We also now offer FREE WI-FI to the young people who attend the centre on Saturdays and over the school holiday periods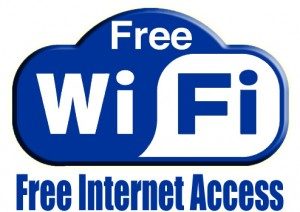 How can you help?
Perhaps you have some spare time or skills that you could teach the young people of Innisfail? We are always looking for talented people that can share their skills with the youth that attend the centre. All you need is some spare time and a desire to help these young people develop their natural talents. You do require a "Working with Children Blue Card", however we can arrange for you to apply for one through our organisation.
Interested?
Contact Us at Innisfail Youth and Family Care on 07 4061 2778 or email admin@innisfailyouthfamilycare.org
Innisfail Youth Recreation Centre
Opening Hours: Every Saturday 10.00am-4.00pm
Every School Holidays: Monday to Saturday 10.00am -4.00pm
NOT OPEN PUBLIC HOLIDAYS
This program is funded by Department of Communities, Child Safety & Disability Services.